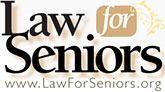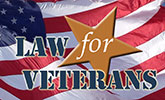 Find Free Legal Help
Please select your county of residence below.
Other Resources
Are you or a family member a Veteran or part of the Active Military? If so, you need to know the special laws and rights that are yours, find out at — LawForVeterans.org
---
---
Law4AZ presents free legal seminars at local libraries.
Law4AZ presents free legal seminars at local libraries. These presentations will provide access to knowledgeable attorneys on a variety of areas of law. The goal of Law4AZ, a program of the State Library of Arizona, is to increase access to justice statewide by connecting people to legal information through public libraries. To learn more about upcoming seminars and how to attend click here.
---
AZTurboCourt.gov
AZTurboCourt.gov is a Web site provided by the Arizona Supreme Court, which contains electronic filing services and web-based court services. Through this Web site you can file a case online, lookup a case, or pay fees owed to Arizona courts. AZTurboCourt provides users with ways to access Arizona's courts, including the ability to initiate cases. Accessible from any computer with Internet access, filers can prepare cases online at any time by clicking on the eFiling link.
---
Lawyers on Call
Is a public service program sponsored by the State Bar of Arizona and Phoenix's 12 News KPNX TV. Members of the public can have their legal questions answered by volunteer lawyers. For more information about Lawyers on Call click here.
---
AZLawHelp.org gratefully acknowledges the support of our Content Contributors whose generosity enables us to pursue our mission to promote justice for all Arizonans