Find Free Legal Help
Please select your county of residence below.
Web Site Survey:
So that we can better serve you, please take a couple of minutes to fill out a survey on the AZLawHelp.org website. Thank you!
---
Foreclosure Help

Are you facing foreclosure, or renting a home that is being foreclosed? The Arizona Attorney General's Office has made funding available to offer legal assistance to many Arizonans hurting from the foreclosure crisis that swept our nation over the last several years. For more information about services that are available, please follow the link below.
Click here for Foreclosure Information.
---
Celebrate Law Day at your local Maricopa County Library!
On May 3 from 10 a.m. to noon visit your local participating library to listen and learn about legal resources available to you. Attorney panels will be discussing their areas of expertise and will be answering your legal questions. Please see the attached flyer for participating libraries and more information.
---

The "Lawyers Helping Homeowners" program calls upon volunteer lawyers to assist homeowners in working with their lenders to find appropriate financial arrangements to avoid foreclosure. Keeping people in their homes helps stabilize the economy and increase family security. This initiative, coordinated by the State Bar of Arizona, the Arizona Foundation for Legal Services & Education, and the Arizona Supreme Court, will not save all homes from foreclosure, but will offer hope and opportunity to many who might otherwise have none. Read more...
---
Spotlight on Legal Aid
DNA-People's Legal Services was founded in 1967 with a mission to strive for economic justice and human rights on behalf of Native people. Each year thousands of rural poor receive free legal assistance and the education needed to protect their legal rights. For more information about DNA-People's Legal Services and other legal services in your area, enter your county in Find Legal Help to the right on this or any page within this site.
---

The new LawForSeniors.org website is a resource designed to help empower Arizona seniors by putting answers within their reach. Both seniors and caretakers can get quick access to legal information, links to law-related resources, and answers to questions about the legal process. Whether facing eviction, changing health benefits, elder abuse, or consumer scams, getting information and knowing your rights is the first line of defense. Visit LawForSeniors.org.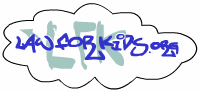 Check it out! Visit LawForKids where kids can learn about the law, get answers to questions, submit and read stories, enjoy the cartoons and play games.
---
AZTurboCourt.gov
AZTurboCourt.gov is a Web site provided by the Arizona Supreme Court, which contains electronic filing services and web-based court services. Through this Web site you can file a case online, lookup a case, or pay fees owed to Arizona courts. AZTurboCourt provides users with ways to access Arizona's courts, including the ability to initiate cases. Accessible from any computer with Internet access, filers can prepare cases online at any time by clicking on the eFiling link.


---
AZLawHelp.org gratefully acknowledges the support of our Content Contributors whose generosity enables us to pursue our mission to promote justice for all Arizonans